Mom's Birthday
My mom's birthday was during my week of finals. I definitely had no time to make her a present or cake that week and I used my free time to vegetate. So I made her a MINI cake the following weekend: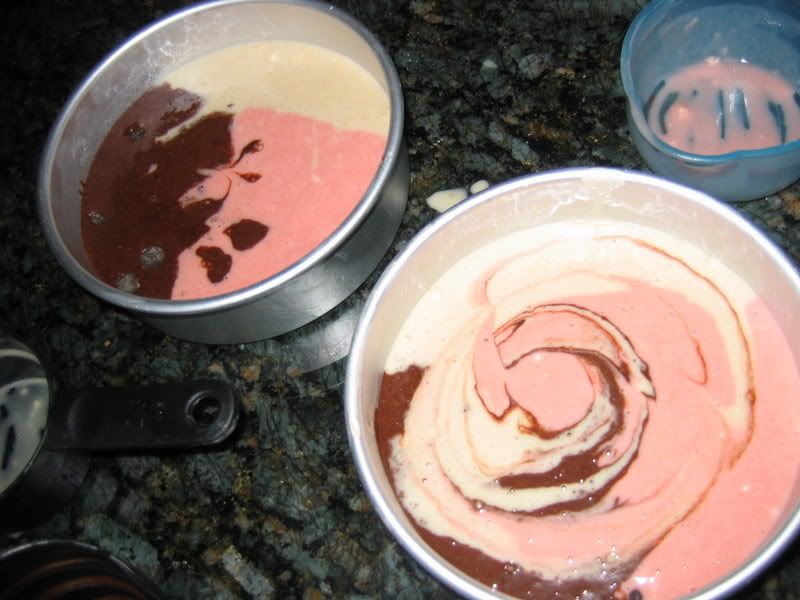 It's a "neopolitan" cake with three different batters swirled together: chocolate, vanilla, and strawberry. They are the basic chocolate and vanilla cupcake recipes with half the vanilla dyed pink and flavored with strawberry extract. The batters mixed together was pure heaven.
I carefully and tediously frosted this mini cake with chocolate buttercream frosting, sparingly because I had a limited amount of powdered sugar. The rose is strawberry flavored vanilla buttercream.
Inside shot:
This was a really delcious cake. All the flavors mingled together smelled and tasted amazing. And mini makes everything cuter.