Major Catching Up
Well, maybe not as major as the Christmas one! I guess I let all my photos pile up again and neglected to post them. Enjoy a plethora of photos from the past very long time:
Fork You Cupcakes
These resulted from one of those spur of the moment ideas and needed to be made on a whim. They are Vanilla Cupcakes from Cupcakes, topped with chocolate frosting dyed black (resulting in unusual bowel issues), and severed finger cookies, sans blood.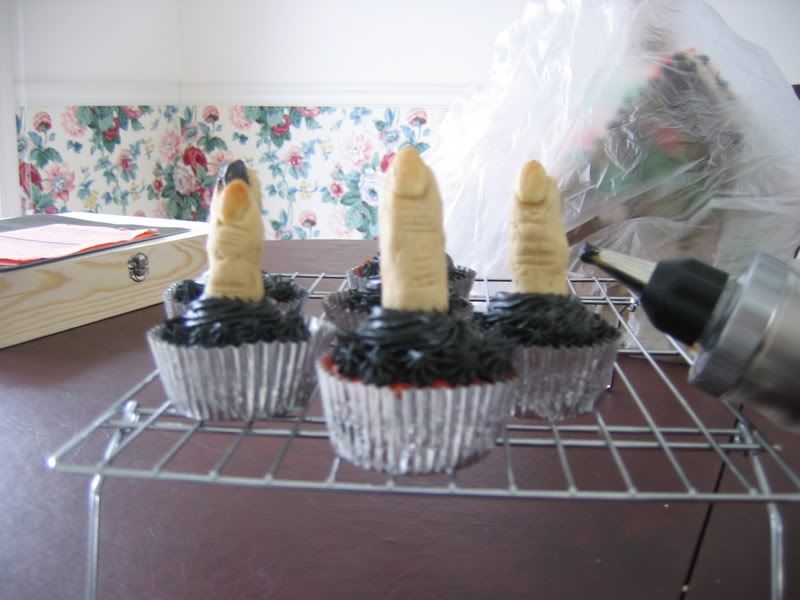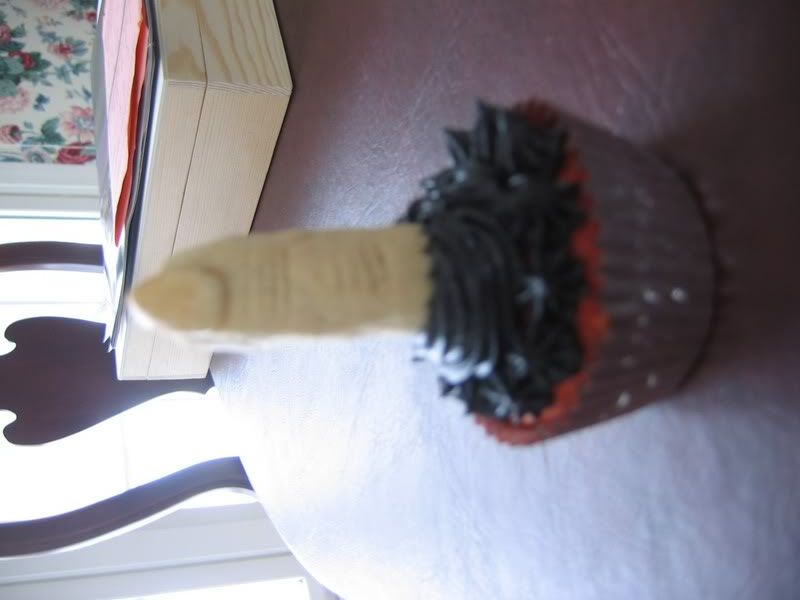 Cherry Berry Pie adapted from the Voluptuous Vegan:
British Muffins from
The Fresh Loaf
: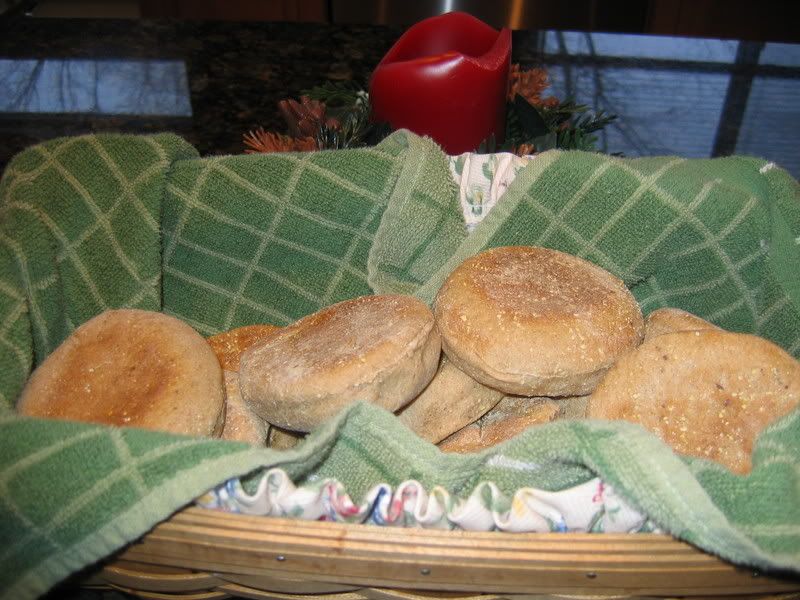 Pita Bread from the Mediterranean Vegan Kitchen: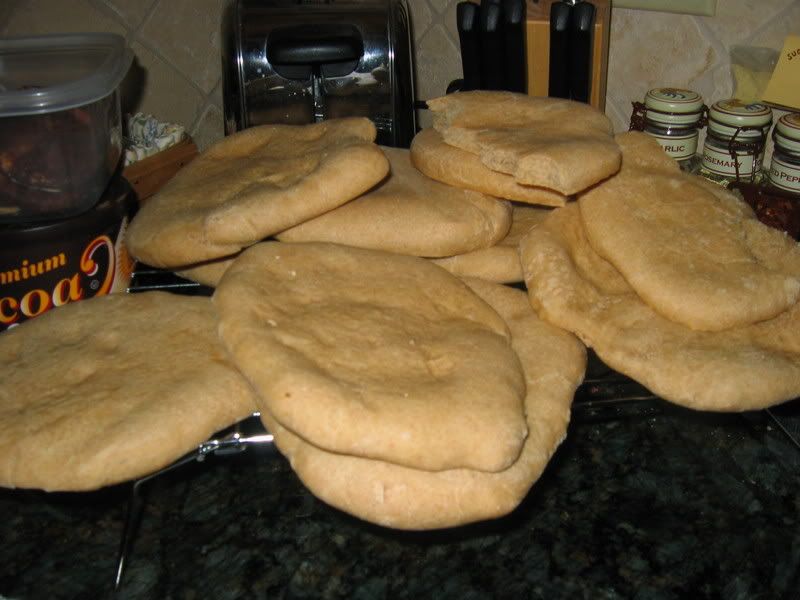 Unfortunately, they never got pockets. They were very delicious though! Great for pita chips.
Chocolate Vanilla Marbled Sugar Cookies (mom's recipe veganized):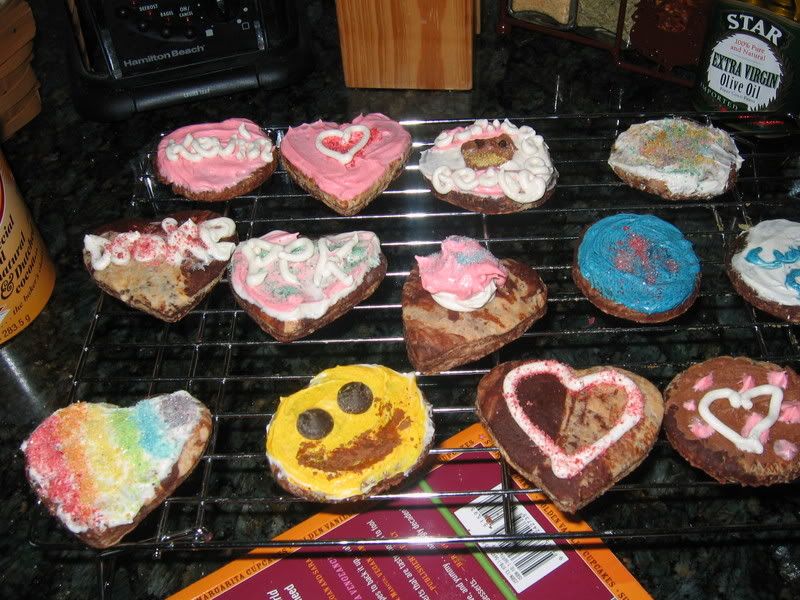 Raspberry Chocolate Blondie Bars from VwaV: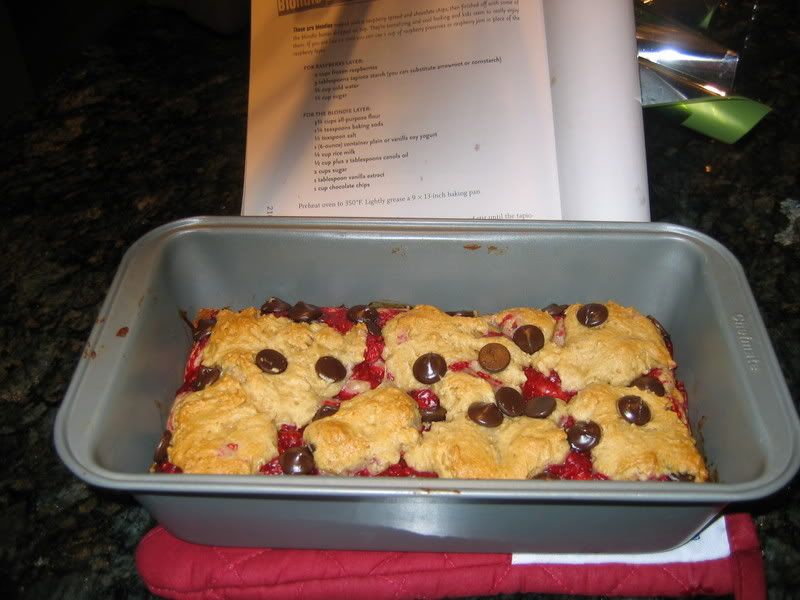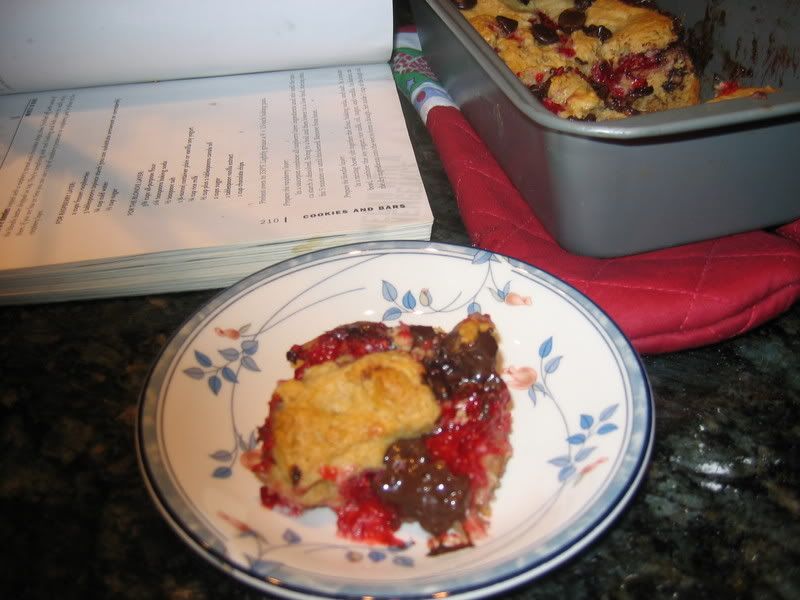 Lolo's Mini Donuts! From Veganyumyum.com:
Lolo used a mini donut pan, but I do not own one. I got creative and rolled up some foil for muffin pans and they turned out wonderful!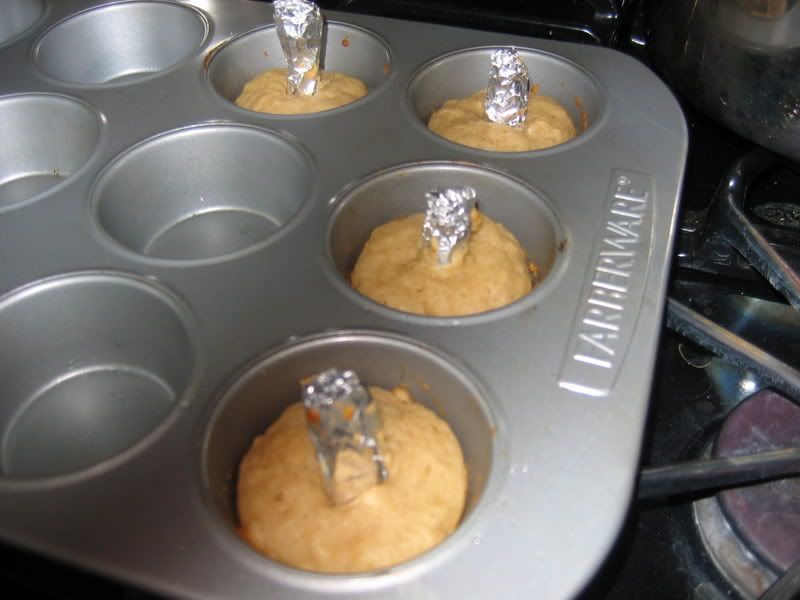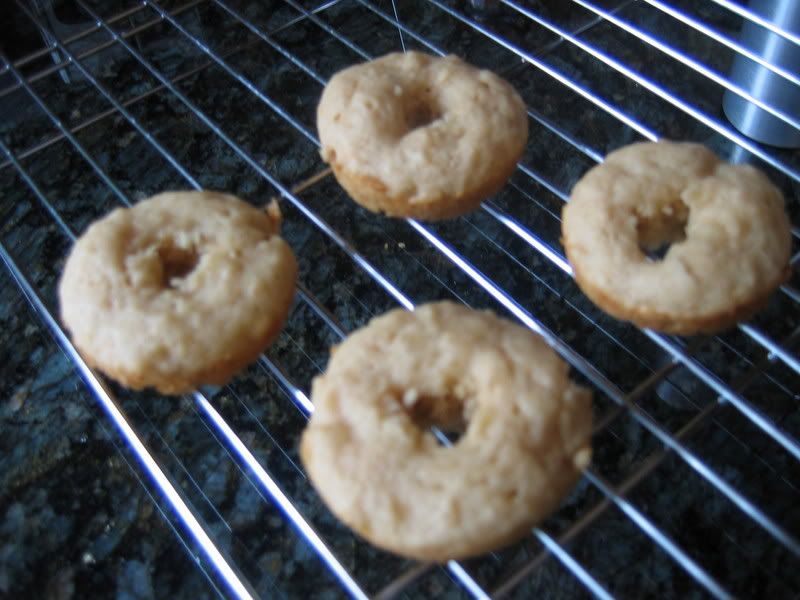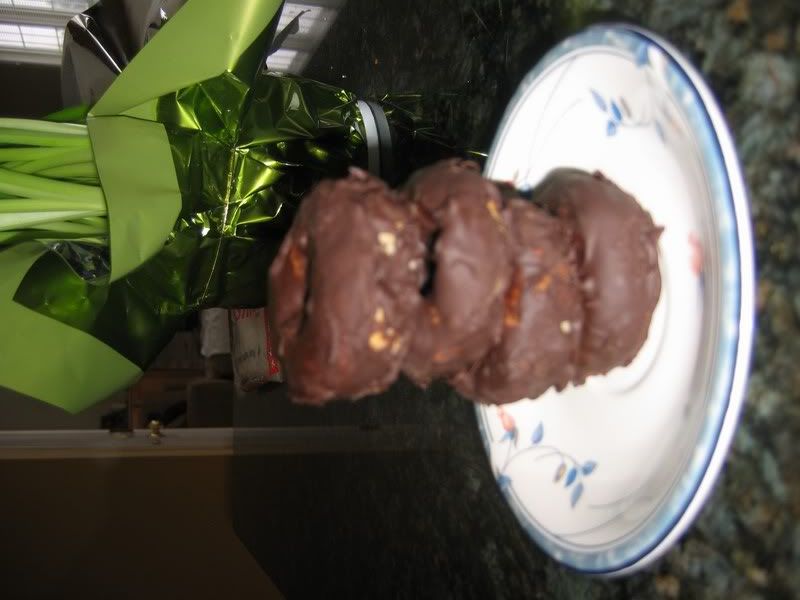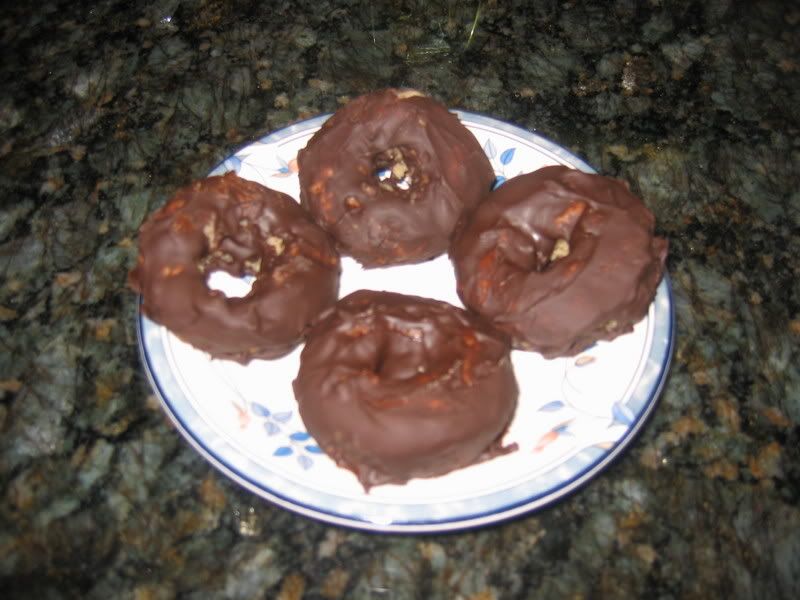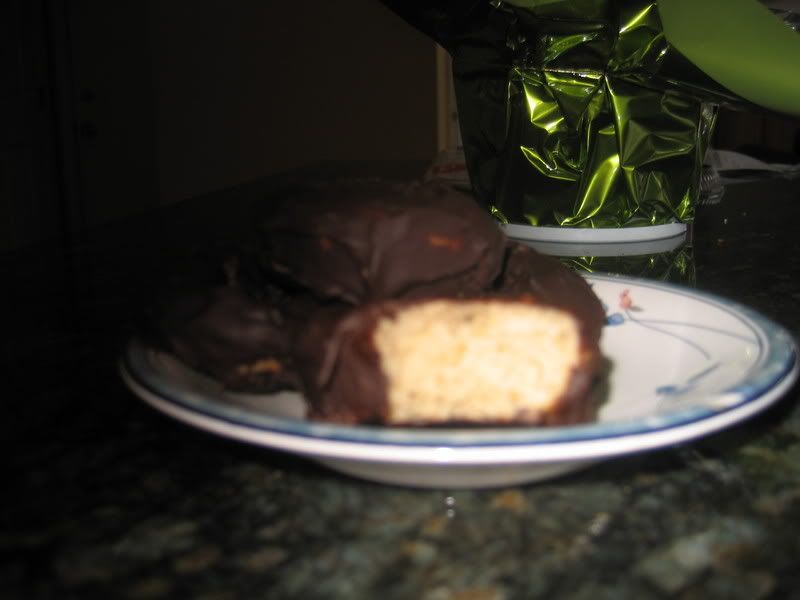 Mocha-Choco Chip-Almond-Cashew Biscotti (Jess's recipe, see my very first blog entry for the recipe!):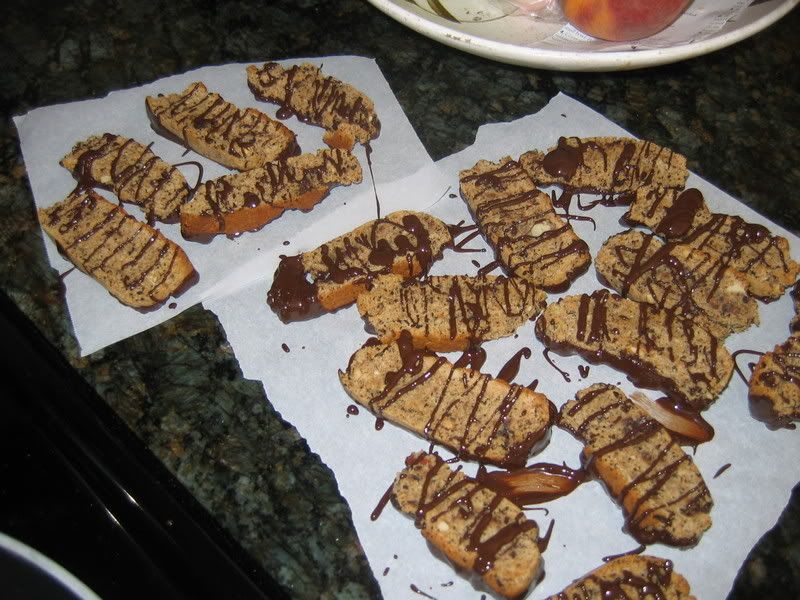 Adorable Peanut Kiss Cookies:
The peanut butter cookie recipe is from Vive le Vegan and the hearts/kisses are cashew/agave filled chocolate hearts I made.
There's much more to come!